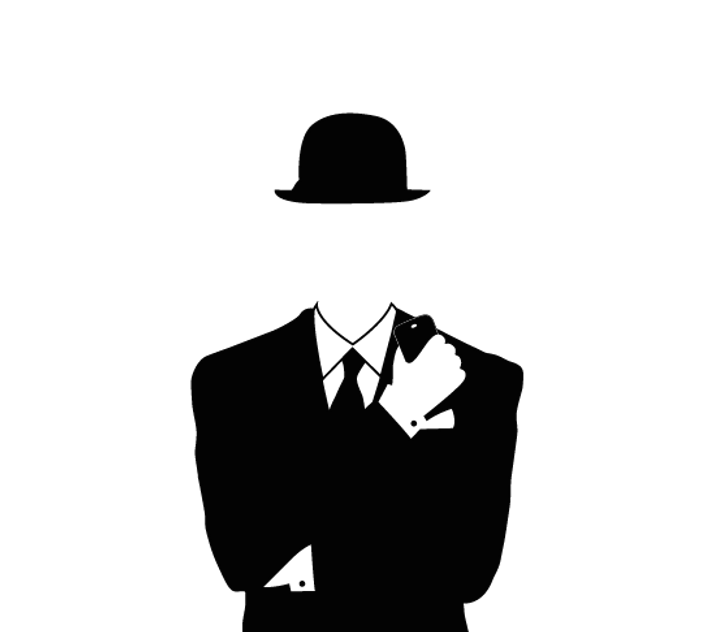 Dealmaking Bootcamp: Learn To Spot Opportunities & Raise Money From Big Investors
Sign up for the Dealmaking Bootcamp, the essential guide to raising capital ($100K to $100m) from large investors
Watch Promo
About the Course

Learn how I broker lucrative deals by being commercial, knowing the right people and maximising chances of closing a transaction.
From the author of The ibanker blog, comes a course on dealmaking and capital raising, which aims to enable anyone with a basic knowledge of business to help a company (client) raise money from a variety of investors, including private equity firms, hedge funds, sovereign wealth funds, family offices, asset managers, pension funds, etc.
I'll show you the techniques I've used to make six figures in a single month.
By learning the rules of dealmaking and how to market opportunities to investors, you'll be on your way to help clients raise money. You'll know which investors to target and you'll do your own deals.
#1 Most people are exposed to dealmaking opportunities in their day to day life. Yet they're unaware of it. I will teach you how to spot them. Faster. More effectively.
#2 You don't need to have worked at Goldman Sachs, Lazard, Barclays, JP Morgan or the like to orchestrate deals, meet big investors, be flown all over the world and raise capital. I will teach you how to do it starting from scratch. It will take time and hard work. But you'll have the tools to broker lucrative deals.
#3 The difference between you and the male / female dealmakers I know who are negotiating deals on their own and making a lot money in the process comes down to having a) the right mindset and b) knowledge of dealmaking. By following the methods in this course you'll gain life-long skills that will enable you to make significantly more money throughout your life. And you'll gain priceless experience you'll otherwise only read about in the financial papers, entrepreneurship magazines and the like.
#4 The best part about what I teach is that you can get started with doing deals right away. What's more, you can do it on the side, until you get the hang of it and decide you'd like to devote more time to dealmaking. The techniques you'll learn can be applied on a part-time or full-time basis.
Benefits
What you gain from taking this course is immeasurable. Some of the painful and expensive lessons you would normally learn early on in the course of your dealmaker journey will be given to you, pain-free. Fortunately for you, the instructor (A.N. Oveissi) has had the misfortune of making plenty of plenty of mistakes and you will benefit from his experience.
The course will:

Teach you how to run you own deals by covering the basics (negotiating with a client, shortlisting investors, what material you need to market an investment opportunity, how to initiate outreach, organising meetings and more) and providing you with time-saving material you can use again
Illustrate in-depth case studies from my personal experience and those of my partners, touching on different sectors and deal sizes
Set out action items for you to do so you'll be on your way to dealmaking right from the beginning of the course
By the time you finish the course, you will look at business in a whole new light.
Ideal candidates for the course
Include:
Investment bankers (or ex-bankers)
Management consultants (or ex-consultants)
Accountants (or ex-accountants)
Finance professionals
Business professionals
Individuals who have an opportunity at hand but don't know how to act on it
Having said that, even if you haven't worked in the aforementioned businesses but have a general understanding of business and have work experience gained in a structured corporate environment you can benefit from this course.
Focus on building relationships
One of the chief aims of this course will be to help you build relationships with powerful organisations and individuals. Often, a deal getting done comes down to the relationship you have with a particular party, e.g. an investor. You'll be given instructions on how to initiate a dialogue with some of the biggest Sovereign Wealth Funds, Family Offices, Asset Managers, high net worth individuals and more. In time, those reachouts will turn into positive relationships with the parties.
Evergreen content
The lessons in my course will be of use to you today, tomorrow and 5 years from now. You may even find yourself revisiting sections and lectures after you've finished the course.
Additional
Using the methods in the course, I've been able to work from anywhere, including:
1) Poolside at the Bustan Palace Hotel in Muscat (Oman).
2) The balcony of a villa in Ibiza.

3) On a private jet.
Your Instructor
A.N. Oveissi ("The ibanker") is a former bulge bracket investment banker who advises several of the largest Family Offices in the world.
Before establishing his current business, he worked in the investment arm of one of the UK's wealthiest families, where he helped them pinpoint and acquire attractive investment opportunities.
He is also a senior advisor to a leading Family Office platform.
You can read his blog at www.theibanker.com.
Course Curriculum
Introduction
Available in days
days after you enroll
Spotting Opportunities
Available in days
days after you enroll
Defining The Rules
Available in days
days after you enroll
Frequently Asked Questions
Why is the course expensive?
When you consider what it can mean for your dealmaking career, the amount of money it can help you make, the mistakes it will help you avoid and the commercial benefits you will gain, it's dirt cheap. The advice given in some of the lectures have saved people hundreds of thousands of dollars.
How long will it take before I close a deal and make money?
This obviously depends on you, the deal / opportunity you're working on and a number of other factors, including the parties involved and how they feel. What I can tell you is that you'll approach the deal a lot more confident and knowledgeable having gone through this course. Remember, dealmaking isn't easy otherwise everyone would be doing it. What you gain with this course are the tools to maximise your chances of success. What you learn here will serve throughout your career. It's an investment into your dealmaking future.
What if I am unhappy with the course?
We would never want you to be unhappy! If you are unsatisfied with your purchase, contact us in the first 30 days and we will give you a full refund.
Will more material be added over time?
Yes. Over time, I will continue adding lectures, templates and more. The course will continue to evolve and improve.
This course is closed for enrollment.